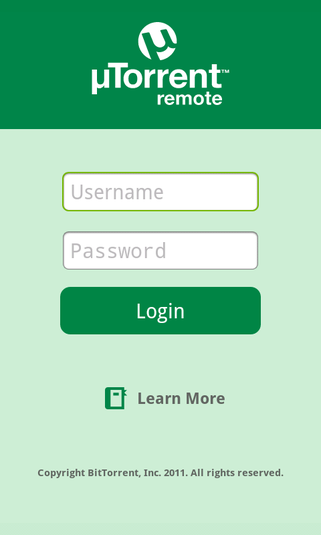 How to access u Torrent remote on your iOS device !
Many people are aware of the mighty small bit torrent client know as u torrent and many have used the u torrent remote from there browsers. People are also aware of the Android app for u torrent, but somewhere iOS users are still lacking for this feature and specially this tutorial is for iPhone users who would like to have a total control over there torrents. Think of it as anywhere access to µTorrent, where you can add/start/stop/monitor downloads, on the go.
First things first, To set µTorrent Remote on your iOS device, click here with the mobile Safari browser and then click the "share" button on the bottom of the browser (where you normally add bookmarks). Then, choose "Add to Home Screen," and you should get to see the beautiful µTorrent icon on your iPhone or iPad.
Njoy !
via:- blog.utorrent.com