While going through some articles I'd quickly realized how smart Google Ads can be and hence indirect promotion for the Chrome OS for tinkerers and nerds here is one less of a chore made right. Welcome to the simplicity of Wayne OS, a militaristic i3 windows manager sort of DE, which somehow replicates the essence but copies Chrome OS look and design correctly – Bingo it has hit the Dart!!!
Chromium OS is designed and developed for Chrome OS and Chromebook, and is hard to be used on general PCs.
Wayne OS is modified and improved from Chromium OS for general PCs including HW compatibility, USB-STORAGE partition, etc.
Benefits
FREE: Individual, school, company, manufacturer, organization, anybody can use Wayne OS without payment.
SAFE: No need to worry about Virus.
LIGHTWEIGHT: No slowing down (It doesn't mean that Wayne OS is fast for every PCs as speed depends on HW).
PORTABLE, Dual-Boot: Different from Chromium OS or many Linux affiliate OS that the installed USB can't be used as a removable storage, the USB with Wayne OS installed can be used as an OS booting & a removable storage as Wayne OS adopted improved live USB technology (https://en.wikipedia.org/wiki/Live_USB), which is a patent property, and is allowed for Wayne OS user/developer.
CUSTOMIZABLE: You can change Wayne OS BI (splash screen, logo) to your personal/organization/company BI for your business.
VERIFIED: Based on Chromium OS which is widely known open source OS, Wayne OS that is released every quarters can be an alternative to Chromium OS.
Here is what I've tinkered upon: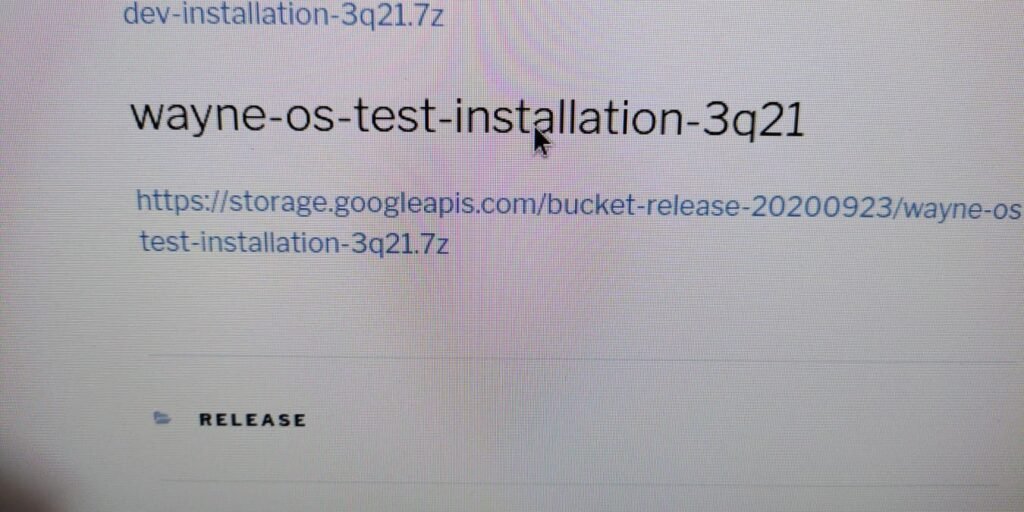 Signing in Google account in Wayne OS
Joining Google Groups
In order to sign in to Wayne OS by Google account, please add your Google account to google-browser-signin-testaccounts@chromium.org.
Then, sign in with your Google account in Wayne OS.
Note
Above method is for test purpose and managed by Google officially.
However, It doesn't mean that you can use all of Google services since Google restricts/controls third-parties of open source.