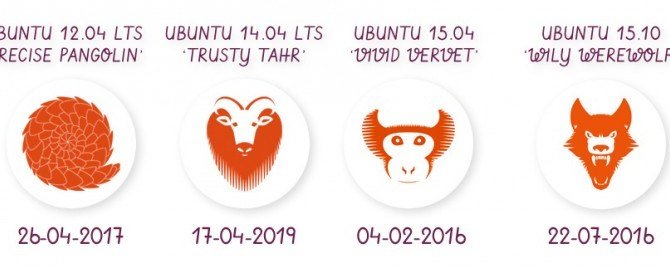 Canonical, the company behind the most popular Linux distro of all time have released the new version code name Willy Werewolf ie. 15.10 in this late October 2015.
Now i would like to share some traits or reasons why simply not to upgrade or fresh install Willy from scratch:-
Its dull ie. an uninspiring Werewolf, in general as per me since there is no such great review over the web and the press have also not shown any such interest.
Its not a LTS (long term support) release as compared to 14.04 which has a rock solid support of 5 years. Although 15.10 and other non-LTS versions come with 9 months of security and general update patches.
The change of the Wallpaper is almost same as the 14.04 release, except little changes in the gradients and other textures, meh not appealing though !
The Linux kernel 4.X is not earth shattering and overall the distro has support of/for only 9 months. Only a few cosmetic changes here and there, and few or maybe all of the updated apps as per the release notes found on the canonical web site, still doesn't matter much to a full time user to get the work done.
The users who want rock solid support might deny as the previous version(14.04 LTS) has got a point release(14.04.4 at the time of writing), which means its the same thing put in a different way in terms of updated software's and stable kernel versions.
Bandwidth concerned users might refrain from upgrading, specially as there is not even a video(official) uploaded on the you tube as of now.
The unity performance is still the same, however the version number or the iteration has changed.
Canonical this time might not even prefer to give, out of the box support for the paid support subscription to its paid users on desktop.
The Utopic server has never been heard over the web.
As per the pcworld.com
"If you're using Ubuntu 14.04 LTS, there's really no compelling reason to upgrade to 14.10 Utopic Unicorn or 15.04 or 15.10 either !. That's a good thing. The Linux desktop is stable and ready to be actually used—not just tinkered with."
That's it, according to me.
Feel free to write down in the comments below.